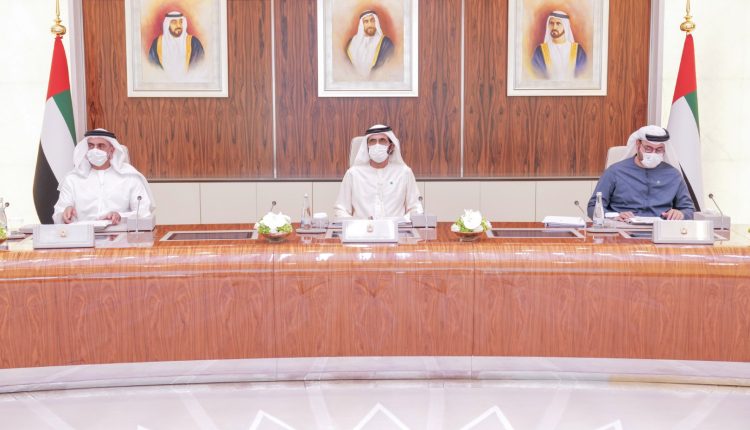 Cabinet Meeting approves formation of National Human Rights Authority
In a cabinet meeting, Vice President, Prime Minister and Ruler of Dubai, His Highness Sheikh Mohammed bin Rashid Al Maktoum, approved the formation of the National Human Rights Authority (NHRA) that aims to establish the United Arab Emirates' status in persevering human rights on regional and global spheres.
Cabinet Meeting Discussions
The meeting involved the adoption of ministerial resolutions and new structures for federal institutions and government councils that took place in Abu Dhabi's Qasr Al Watan.
The United Arab Emirates seeks to develop communications with individuals and institutions around the world and achieves goals in empowering vulnerable segments of society. As part of the new independent human rights authority, it will be granted financial and administrative independence to carry out its tasks.
His Highness said, "The NHRA authority will advance our country's efforts in protecting human rights as women, children, laborer, the elderly, people of determination and the vulnerable have rights that must be safeguarded, and the authority will follow the Paris Principles for the National Human Rights Institutions adopted by the United Nations General Assembly (UNGA)."
Cabinet Meeting Attendees
Among the meeting attendees were His Highness Sheikh Mansour bin Zayed Al Nahyan, Deputy Prime Minister and Minister of Presidential Affairs, Deputy Prime Minister and Minister of the Interior, His Highness Sheikh Saif bin Zayed Al Nahyan.
The cabinet meeting aimed to provide an environment that drives innovation, boost the country's economic activity and stimulate the growth of start-ups, and adopted resolutions to establish the National Entrepreneurship Council, and restructure the Small and Medium-Sized Enterprises (SME) Council, to be headed by the Minister of State for Entrepreneurship and SMEs.
Emirates Competitiveness Council Restructuring
The Cabinet approved the restructuring of The ECC to undertake the tasks of reviewing and proposing strategies, policies, and legislation related to the country's competitive fields, in collaboration with government entities.
The council will be headed by the Minister of Cabinet Affairs, will include the Minister of Energy and Infrastructure, Minister of State for Financial Affairs, Minister of Economy, the Minister of Health and Prevention, Minister of Justice, Minister of Community Development, Minister of Education, Minister of Human Resources and Emiratisation, Minister of State for Artificial Intelligence, Digital Economy and Remote Work Applications.