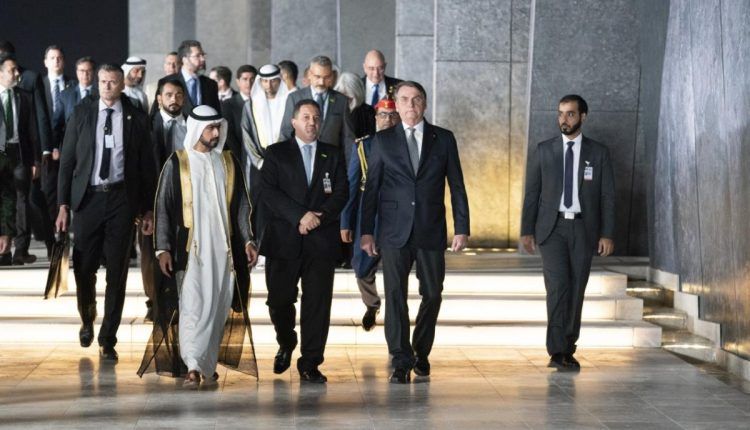 Brazil-UAE Business Forum and investment opportunities in both countries
Brazilian President Jair Bolsonaro has arrived in Abu Dhabi on his first state visit to the Arab world since assuming office and is due to open the Brazil-UAE Business Forum this Sunday. He scheduled to then travel to Qatar and Saudi Arabia as well.
Brazil regards the UAE as a gateway to the Arab world and Asia. Brazil was one of the first countries to recognize the UAE in 2017, the countries signed a free-visa travel accord between them.
An estimated 10,000 Brazilians live in the UAE. The forum will showcase investment opportunities in both countries, as more than 100 Brazilian business persons have already reached the UAE to attend the forum.
"We expect the same number of UAE business persons also at the forum," the ambassador said.
Among the Brazilian companies operating in the UAE is BRF, one of the largest food companies in the world, with products under brands that include Sadia, Banvit, Hilal, Perdix and many others.