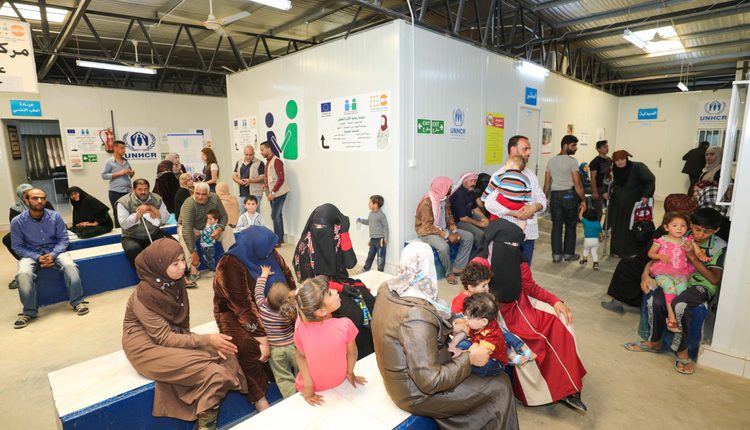 Big Heart Foundation contributes $1 million to education in Pakistan
Under the H.H. directives, Sheikha Jawaher Bint Mohammed Al Qasimi, the wife of H.H. The President of The Big Heart Foundation, TBHF, and Eminent Advocate for Refugee Children at the United Nations High Commissioner for Refugees, UNHCR, TBHF is undertaking five humanitarian projects in Pakistan to establish more jobs for refugees and the country's vulnerable in terms of education and jobs.
The big heart foundation supports Pakistan
Funding from the The Big Heart Foundation, amounting to more than US$ 1 million, will be used to support the nation's educational system to provide access to a greater number of children and young people, as well as to enhance vocational training in Pakistan. It will also concentrate on enhancing integration and youth employability, strengthening women's skills and supporting refugees and those in need in the community, and following Sheikha Jawaher's recommendations for meeting with many humanitarian organizations following her visit to Pakistan this February.
In collaboration with SOS Children's Villages Pakistan, TBHF, the global humanitarian charity devoted to supporting migrants and people in need worldwide, has provided $580,000 for the building of the SOS Girls and Boys High School in Rawalakot. The project aims to provide children under the direct supervision of SOS Children's Villages Pakistan with high-quality schooling, as well as underprivileged children in the broader community. Launched in September, it is anticipated that the school will be fully developed by July 2022.
The big heart foundation stands for the needy
A small plaque will be affixed on the school grounds to remember the meaningful contribution and sponsorship of The Big Heart Foundation for the welfare of children.
Establishment of computer labs and English language labs through SOS Youth Homes in Pakistan In August, TBHF initiated a project to set up specialist computer training and English language labs in Sargodha, Sialkot and Muzaffarabad, in partnership with SOS Children's Villages Pakistan. The $80,584 fund, targeted at 450 children and young adults, helps young people in the care of SOS Children's Villages Pakistan.
In June, in collaboration with The People Foundation, TCF, TBHF mobilized funding of $170,162 for the construction of a primary school project in Lakhi Ghulam Shah, Shikarpur, in Pakistan's Sindh province.
The TCF-Sheikh Khalid Al Qasimi Campus initiative, named in memory of the son of the Sharjah King, provides 180 disadvantaged children a year with high-quality formal education, with a special emphasis on girls ' education. Once completed, nine female faculty members and five support staff will be hired by the school, of which two will be females.