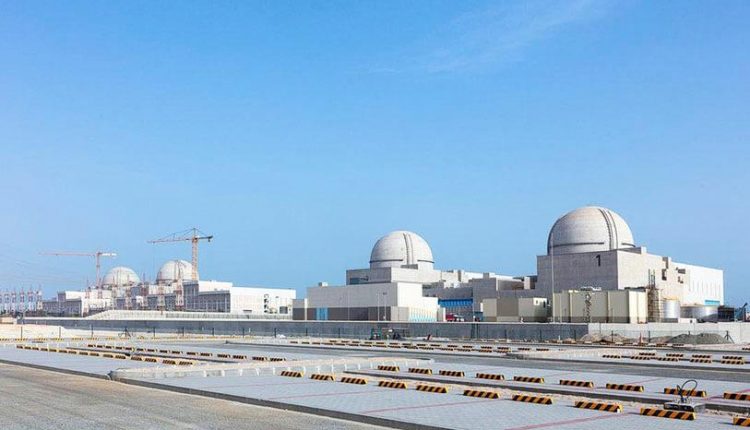 Unit 1 of Barakah Nuclear Energy Plant achieves 80% power
Nawah Energy Company, the nuclear operations and maintenance subsidiary of the Joint Venture, and Korea Electric Power Corporation, KEPCO, today reported that the Barakah Nuclear Energy Plant Unit 1 reactor has achieved 80 percent of the rated capacity power of the Unit 1 reactor.
The landmark is also a major step in Unit 1's continuing Power Ascension Research, PAT. It entails steadily rising the power levels of the reactor while gathering data and tuning control and protection systems.
Unit 1 devices are monitored and tested in this process. This is to ensure their conformity with national regulatory specifications. Alongside the highest international protection, efficiency, protection and reliability criteria.
Barakah Nuclear Energy Plant is going as intended
The PAT is being undertaken under the supervision of the autonomous nuclear regulator of the UAE, the Federal Nuclear Control Authority, FANR. It has conducted more than 280 inspections since the creation of Barakah began.
More than 40 evaluations and peer analyses by the International Atomic Energy Organization, the IAEA, and the World Association of Nuclear Operators, WANO, have endorsed these national reviews.
At Unit 1, Nawah's operations team is working to raise the power output of the plant to 100 percent capacity. This is marking the final stage of PAT. Unit 1 will be progressively under a shut down after reaching 100 percent power. This is to allow the start of a Check Blackout.
Nuclear peaceful history is on the make
The systems of Unit 1 will be closely under inspection during the Check Outage. It takes place over a period of several months. Also any corrective maintenance will be going on. This is to ensure their stability, reliability and protection prior to the commencement of commercial operations.
Located in the Al Dhafra area of the Emirate of Abu Dhabi, the Barakah Nuclear Energy Project is the cornerstone of the UAE Peaceful Nuclear Energy Program, which adheres to the highest international protection, stability, efficiency, transparency and non-proliferation requirements.
Via its position as the plant operator, Nawah is working to ensuring many things. First that the Barakah Nuclear Energy Plant is in full cooperation and coordination with all related state regional and international stakeholders. Second that it runs in compliance with all regulatory requirements.