Astronaut Sultan Al Neyadi Participates in Cardiobreath Study on ISS ( the International Space Station).
The Mohammed bin Rashid Space Center (MBRSC) announced today that Emirati astronaut Sultan Al Neyadi will participate in the Cardiobreath experiment on the International Space Station (ISS).
Moreover, the experiment will analyze the impact of microgravity on cardiovascular and respiratory function.
It is being conducted in collaboration with the Canadian Space Agency (CSA), Simon Fraser University, and the University of North Dakota.
During the experiment, astronauts on the ISS will monitor their heart rate, blood pressure and blood oxygen levels.
As well as electrocardiogram (ECG) using a bio-monitoring shirt developed for the CSA.
About Cardiobreath Experiment.
The study aims to monitor changes in how the astronauts' cardiovascular and respiratory systems control blood pressure.
In order to ensure that the crew remains healthy on their return to Earth.
Furthermore, the experiment will be in two phases.
In the first phase, Al Neyadi will wear a bio-monitoring shirt while riding a stationary bike for 25 minutes.
Researchers will track data such as:
Heart rate, blood pressure, respiratory rate, and activity levels during the ride and while standing to measure balance.
In the second phase, Al Neyadi will wear a custom-designed Bio-Monitor shirt that will monitor:
His heart rate, blood pressure, breathing.
In addition to other vital functions while riding the stationary bike and while floating in the ISS.
Researchers on Earth will compare the results of the experiment to identify countermeasures for the risks of heart and respiratory disease in space.
The research will also benefit the study and treatment of older patients on Earth.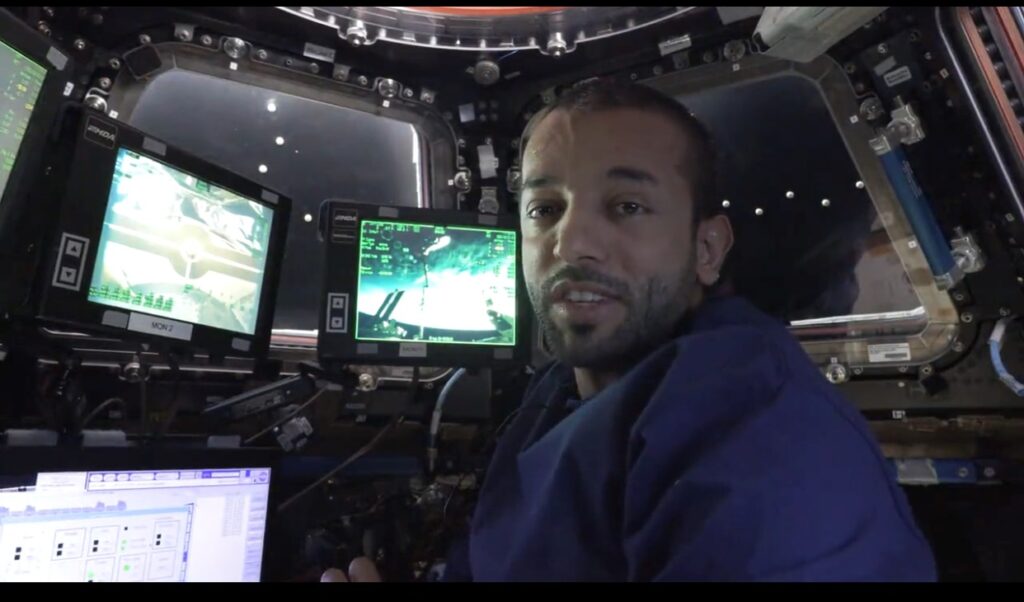 You can read: The UAE Leading Middle East Space Field
Comments on the experiment by the Director of the UAE Astronaut Programme.
Adnan Al Rais, Director of the UAE Astronaut Programme, said:
"The Cardiobreath study will help us to better understand the nature of long-duration space missions.
Also will clarify how different conditions and activities affect the ISS crew.
Our collaboration with the CSA, Simon Fraser University, and the University of North Dakota has helped us to:
Enhance our knowledge of the dynamics of cardiovascular and respiratory function in space.
Also enhanced our knowledge on how the body adapts to microgravity.
We look forward to expanding this study further as it contributes to the future of space missions."
The UAE Astronaut Programme managed by the MBRSC and funded by the Telecommunications and Information Technology Fund (TIT Fund).
It is administered by the Telecommunications Regulatory Authority and the Digital Government Authority.
The TIT Fund aims to support research and development in the telecommunications and information technology sector.
Read More:
GCAA launches the UAE Free Airspace Project
Museum of the Future Receives WELL Global Award.
Dubai Intl Chamber Supports 100 Companies to Expand Globally.