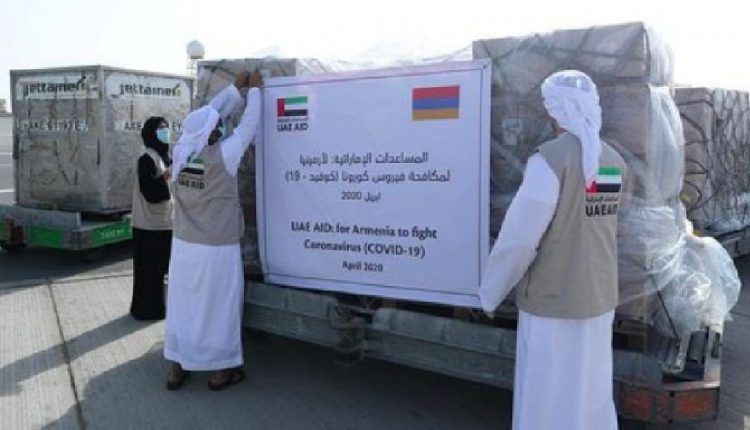 Armenia and Indonesia receive medical supplies from the UAE
The generosity of the United Arab Emirates during the Coronavirus (COVID-19) pandemic is unrivalled by any other nation. The UAE continues on its humanitarian initiatives. The latest episode in this kindness is the delivery of medical supplies to Indonesia and Armenia.
Humanitarian aid increases during Coronavirus pandemic
The UAE is the home of humanity, people across the world know it by this name. Now, the people of all nations can see that this title is truly accurate. Aid planes carrying critical medical equipment will continue to deliver supplies as long as necessary.
A plane carrying 7 tons of medical supplies went to Armenia. In addition, a plane carrying 20 tons of medical supplies flew to Indonesia. This will help 7,000 Armenian healthcare workers and 20,000 Indonesian healthcare workers. This is in addition to hundreds of tons of healthcare supplies delivered worldwide.
How has Coronavirus affected Armenia?
Armenia is currently in the early stages of a Coronavirus epidemic. There are currently over 1,800 people who have the deadly virus. Nearly 900 people have made a full recovery. Sadly, 30 people have lost their lives to the virus.
Armenia is currently in a state of emergency due to the pandemic. Subsequently, the country is suffering greatly from the social effects of the viral outbreak.
How has Coronavirus affected Indonesia?
Indonesia is currently experiencing a severe number of Coronavirus cases. There are currently nearly 10,000 people who are carrying the killer virus. Over 1,200 people have made a full recovery. Sadly, nearly 800 people have lost their lives to the Coronavirus.
The Indonesian economy has seen an extreme slowdown due to Coronavirus. The country is currently very famous for its fintech startups. Subsequently, due to the viral pandemic, many of these startups have been unable to continue work.