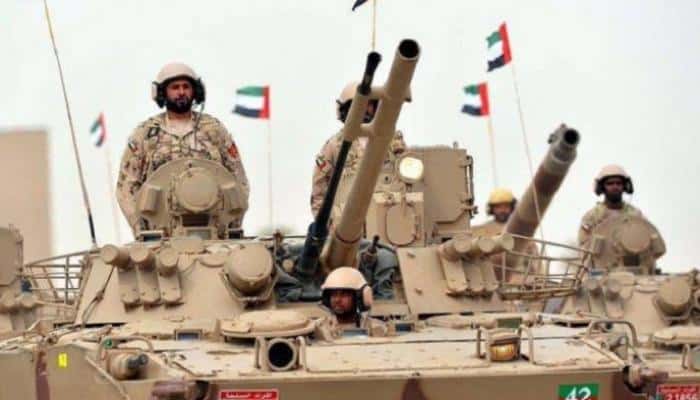 On Friday, the US National Security Council praised the efforts made by the United Arab Emirates (UAE) and its tremendous gains against al-Qaeda and ISIS in Yemen.
"The United Arab Emirates made tremendous gains against (Al Qaeda in the Arabian Peninsula) and (ISIS) in Yemen. We are continuing these important efforts together," the council said in a tweet on its official account on Twitter.
He added: "After 5 years of conflict, it is now more important than ever that all parties work for a bright, peaceful and secure future for Yemen."
The #UAE has enabled huge gains against AQAP and ISIS in Yemen, and we are continuing these important efforts together. After 5 years of conflict, it is more important now than ever for all parties to work toward a bright, peaceful, and secure future for #Yemen. @UAEEmbassyUS

— NSC (@WHNSC) March 25, 2020
Griffith invites the Yemeni parties for an urgent meeting to agree a truce
For the fifth year in a row, the UAE is going shoulder to shoulder with Saudi Arabia under one banner. Namely the Arab coalition, to achieve common goals. Most notably the restoration of legitimacy, and cutting the Iranian hand. That wants to turn Yemen into a pawn in the stadium of its bloody terrorist tools.
By the fifth anniversary of the Decisive Storm that started on March 26, 2015, the UAE is still the first hug for Saudi Arabia in Yemen, as was the implementation of the first landing to strangle the Houthi militia in the temporary capital, Aden, five years ago.
Yemeni crisis peaceful solution
The UAE supported a peaceful solution to the Yemeni crisis in more than one international forum. It contributed to providing the dialogue table to the Yemeni parties starting from the Geneva, Kuwait, and Stockholm consultations, up to the Riyadh agreement.
Since the launch of the Decisive Storm. The UAE provided millions of dollars to Yemen, and at donor conferences for the humanitarian response. The UAE shared with Saudi Arabia the largest share in the list of countries supporting the development and humanitarian needs in Yemen.