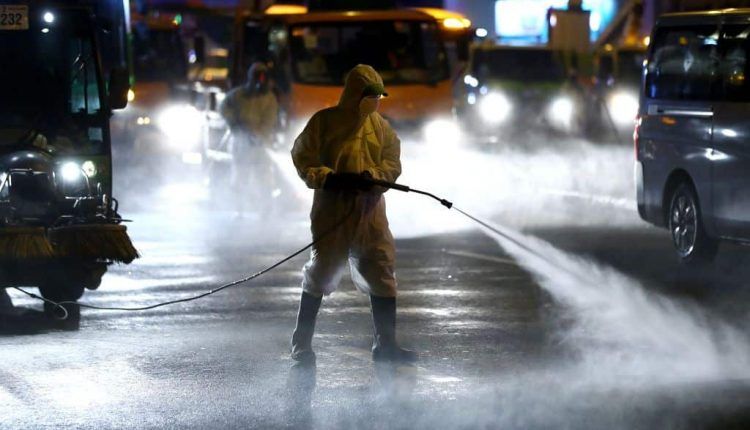 Abu Dhabi's Covid-19 test in Musaffah starts
The Abu Dhabi Media Office has announced that the Department of Health in Abu Dhabi will launch a comprehensive sterilization program in Mussafah from May 9. During the disinfection campaign, the Covid-19 test will be provided free of charge to all workers who live in the area.
Details of the purge program were revealed in a series of tweets posted by the Abu Dhabi Media Office in the early hours of Friday.
في إطار مشروع المسح الوطني، أطلقت دائرة الصحة- أبوظبي حملة تعقيم ومسح شامل لمنطقة مصفح، والتي تجري بدقة وسلاسة. ويستقبل مركز الفحص في مصفح ما بين 2500 إلى 3000 من العمالة المقيمة يومياً، ينتمون إلى 12 جنسية. pic.twitter.com/9EIrml7dwJ

— مكتب أبوظبي الإعلامي (@admediaoffice) May 15, 2020
Sterilization and testing operations will take place in targeted blocks, with the business continuing as usual. In addition, the Covid-19 test program continues with no entry and exit.
The sterilization time for each block depends on its size and the number of people tested.
The campaign will ensure the provision of health care services to all segments of society. As well as, it organizes and administers the "Covid-19 test" to ensure the health and safety of those who live in Mussafah.
Free transportation will be provided to and from the testing centres, in order to simplify the process. An intensive awareness campaign conducted in several targeted languages.
It clarified that no legal action was taken against those who violated the visa regulations.
the Musaffah Testing Centre is receiving 2500-3000 workers daily from 12 different nationalities, through 50 to 70 daily buses trip. The centre conducts 1500 – 1800 Covid-19 tests everyday.

— مكتب أبوظبي الإعلامي (@admediaoffice) May 15, 2020
Necessary guidance in the UAE under Corona
What are the permitted activities?
The United Arab Emirates continues with its wise management of the new coronavirus epidemic. It takes appropriate measures and decisions as required by each stage. During this crisis, it presented an advanced and proactive model in dealing with the existing situation.
With the start of the holy month of Ramadan, some restrictions lifted, and this week shopping centers opened their doors throughout the country, but amid tightened procedures. Face masks are still mandatory, and every person who does not wear them will incur a fine of up to 1,000 dirhams. Gloves are no longer mandatory, but health authorities recommend using them.
Source: khaleejtimes