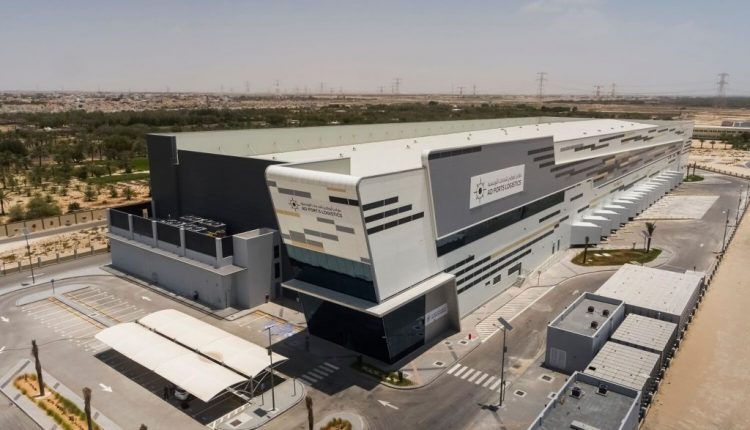 Abu Dhabi Ports plays a vital role in the global fight against COVID-19
Abu Dhabi Ports is playing an active role in the global battle against the Coronavirus through enhanced logistical capabilities to store and distribute over 70 million COVID-19 vaccines.
The Port is strengthening its position as a global logistics hub by leading the launch of The Hope Consortium, a public-private partnership based in the United Arab Emirates, of which the port is a member, that will facilitate the distribution of COVID-19 vaccines worldwide.
Abu Dhabi Ports launched The Hope Consortium
The Department of Health Abu Dhabi, besides Abu Dhabi Ports, launched the Hope Consortium that represents all actors in supply chain solutions in Abu Dhabi, including Etihad Shipping, Rafid, and award-winning Swiss Sky Cell.
Abu Dhabi Ports has designated a temperature-controlled storage facility on an area of 19,000 square meters in the Khalifa Industrial Zone Abu Dhabi (KIZAD), which already contains over one million vials of the vaccine.
The technologically advanced facility can store vaccines and other pharmaceutical products in a range of 2 to 8 degrees besides the most extreme range of -80 degrees. The facility is equipped with temperature and humidity systems that are digitally monitored via a control panel.
Captain Mohamed Juma Al Shamisi, Group CEO, Abu Dhabi Ports said: As the main strategic logistical enabler for our country, we have invested in one of the largest and most expanding logistical capabilities in the region. This places us in a unique position to support our government's vision and facilitate immunization efforts to positively impact millions of lives.
Abu Dhabi Ports Services
The Port offers a range of value-added supportive services, including repacking, preparing shipping boxes and gel packs, and monitoring the temperature around the clock as their temperature can be controlled within its distribution center and will ensure the utilization of comprehensive internal service capabilities, which include capabilities recently gained MICCO Logistics.
Abu Dhabi's vital role to discover the COVID-19 vaccine
The Undersecretary of the Department of Health Abu Dhabi, Dr. Jamal Mohammed Obaid Al Kaabi, said: Abu Dhabi continues to play a vital role in the global efforts to discover a vaccine for the COVID-19 virus. As part of those efforts, we provide logistical support capabilities that will position the UAE as a distinct local, regional, and global distribution hub.