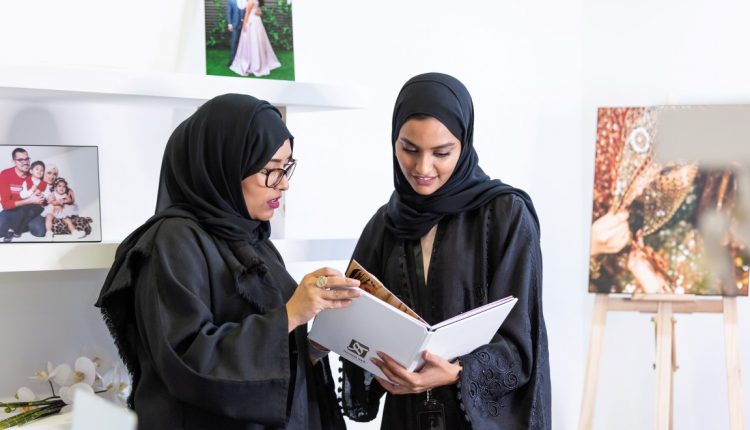 Abu Dhabi Businesswomen discusses ways to support women
Abu Dhabi Businesswomen Council (ADBC), in cooperation with the Department of Economic Development (DED) Abu Dhabi, will organize a dialogue session through visual communication technology with the women entrepreneurs, innovators, and creative members of the Council.
Abu Dhabi Businesswomen Council visual dialogue
The visual dialogue session will organize with the aim of discussing how to support women, entrepreneurs, and innovators in various sectors in UAE and commercial activities working in them, in order to contribute to strengthening their role in work in the private sector and their participation in the process of sustainable economic development.
The content of the session will focus on several basic axes, the most important of which is the discussion of developments in legislation and laws in the Emirate of Abu Dhabi concerned with the private sector, and identification of the most important challenges and difficulties facing business and creative women.
Abu Dhabi Businesswomen Council strategic plan
The ADBC, within the initiatives of the five-year strategic plan 2020-2024 for the UAE, works to build and develop cooperation between government, semi-government, and private sector agencies regarding supporting commercial projects for women in the United Arab Emirates and pushing forward their contribution to achieving the economic agenda of the Emirate of Abu Dhabi.
Abu Dhabi Businesswomen Council initiatives
The ADBC provides creative initiatives To be a specialized economic platform for them, that brings them together with partners in the public and private sectors in order to expand support and encourage projects of Emirati businesswomen, medium and small, and to encourage them to enter the trade and practice private work, and to enhance the role of national women in the overall economic life and contribute to increasing the investment role for them, to be a strong tributary in promoting the process of comprehensive economic development in the Emirate of Abu Dhabi.