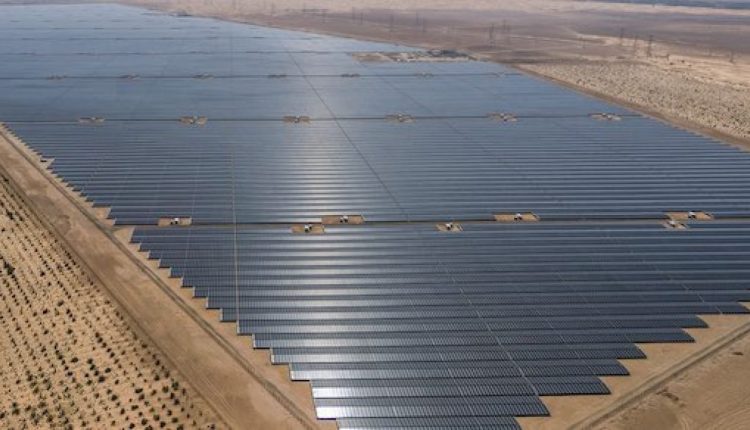 Abu Dhabi secures financing for the biggest solar farm in the world
Noor Abu Dhabi, a 1.17 GW solar farm with 3.2 million solar panels in the United Arab Emirates (UAE), was the world's biggest single solar farm, but will be deposed from its throne.
The world's biggest solar farm
The UAE capital of Abu Dhabi, with a 2 GW solar farm, is going to double the size of Noor Abu Dhabi. The Abu Dhabi National Energy Co. (TAQA) reported this week that it has secured financing for the Al-Dhafra Solar Photovoltaic (PV) Independent Power Producer (IPP) project from seven foreign banks.
TAQA, which will own 40% of the solar farm, is partnering with Masdar, EDF Renewables, a French-owned firm, and also JinkoPower, a Chinese solar developer, who will each own 20% of the plant.
UAE cares for our planet
Al-Dhafra Solar PV IPP will launch operations in 2022, becoming the largest single-site solar power plant in the world. Around 4 million solar panels will be used to produce enough energy for around 160,000 UAE households. Al-Dhafra will provide the Emirates Water and Energy Co. with fuel.
For its 2.64 GW Coastal Virginia Offshore Wind project 27 miles off the coast of Virginia Beach, Virginia. Dominion Energy has applied its design and operating proposal to the Bureau of Ocean Energy Management.
The review process is going to take about two years. Also construction is going to begin in 2024 and finish in 2026, assuming it got the approval. Up to 660,000 homes will have the capacity to power the largest wind farm in the US.
This next stage follows the completion in Virginia of Dominion's pilot 12 MW offshore wind plant. They also became the first offshore wind turbines that have a licence in federal waters by regulators.
The Virginia Clean Economy Act, which was enacted in April, allows Dominion Electricity Virginia to be 100 percent carbon-free by 2045.
The project could generate about 900 jobs and an annual economic impact of $143 million during construction. Also 1,100 jobs and an annual economic impact of approximately $210 million during turbine operations.