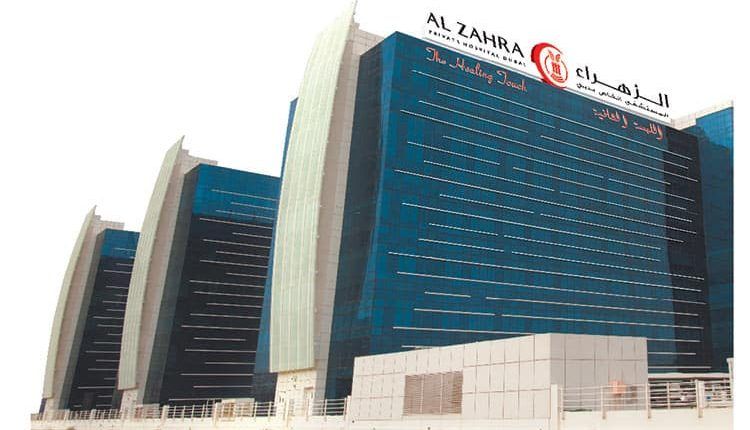 A baby girl recovered from corona in Al Zahra Hospital in Dubai
A four-month-old Egyptian girl discharged from a Dubai hospital after she admitted in the third week of April after a positive test for Covid-19, where she managed to cope with the disease.
The journey of recovery in Al Zahra Hospital
Covid-19 testing turned to negative
The girl left Al Zahra Hospital in Dubai with her parents after the third negative Covid-19 test.
The parents took her to the test after the 15-year-old son's test was positive for Covid-19. The child had a slight fever and started coughing. It was the same symptoms of coronavirus diseases. The results of the mother, father and half-brother test were negative for the virus.
The children's mother said that she was really worried about the girl because she was only four months old. So, The baby isolated in Al Zahra Hospital Dubai allowed me to stay with her at the hospital.
"Although, it is terrifying that the child infected with the coronavirus, but the hospital staff supported us during the recovery journey."
Dr. said Yasser Al-Nakhlawi, a consultant paediatrician and physician treating the patient:
> The child came with mild symptoms and remained in stable condition throughout her hospital stay.
> At the beginning of the coronavirus outbreak, the infected children appeared to be not high.
> However, we now see an increase in the number of children infected with the coronavirus.
> At this point, it is believed that children are at the same level of risk from infection with Covid-19 as adults. Fortunately, their symptoms are milder.
China warns … the incubation period of the Coronavirus is not 14 days
After the spread of new data stating that the incubation period for the emerging coronavirus may reach approximately one month and not 14 days. The medical sources previously mentioned. A state of shock and anticipation faces strenuous efforts to control the spread of this deadly respiratory virus.
Source: khaleejtimes