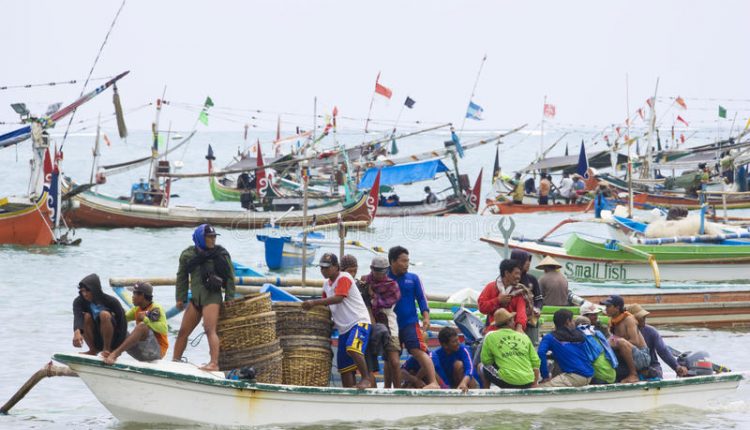 '20by2020′ strengthens the lives of Indonesian fishermen and their families
With the latest deployment in Pulau Laut Selatan – South Kalimantan, Indonesia, the UAE-led humanitarian program, 20by2020, continues to expand sustainable solutions to different areas of the world. The initiative is now helping Indonesian fishermen to improve their lives.
The purpose of this deployment is to also provide better electricity connectivity by off-grid solar illumination to 20,700 individuals from a large fishing population.
In the Kota Baru Regency (Borneo), where a quarter of the population still lives in the shadow. Pulau Laut Selatan is situated and most households earn their living by fishing.
Indonesian fishermen are thankful for the UAE's efforts
This deployment reflects an alliance of two leading winners of the Zayed Sustainability Award. The first is D.light, a 2013 award recipient and a US-based leader in offering sustainable solar-powered systems. These systems are for households and small businesses to deliver the 20-by-2020 technology.
Second, Kopernik, a non-profit Indonesian company and the recipient of the 2016 Zayed Sustainability Award, which specializes in renewable energy. Its mandate is to reduce poverty in neighborhoods in the last mile. Kopernik was in charge of the project's execution in the region.
Established in December 2019, 20by2020 is a natural continuation of the dedication of the Zayed Sustainability Prize to partner with its winners and finalists by helping to endorse their goals and allowing a far broader range of people around the globe to achieve their solutions.
Since 2014, Mubadala Petroleum has also been collaborating with local fishermen in West Sulawesi. This is also to facilitate the deployment in the Makassar Strait of artificial fish aggregation devices (rumpon). Alongside fishing lighting technology to open up new fishing grounds and additional sources of revenue.
In 2018, in addition to introducing a waste management initiative that saw the implementation of a waste bank and reuse-recycle waste initiatives. Mubadala sponsored a skills empowerment training program for fishermen's wives in this coastal area.