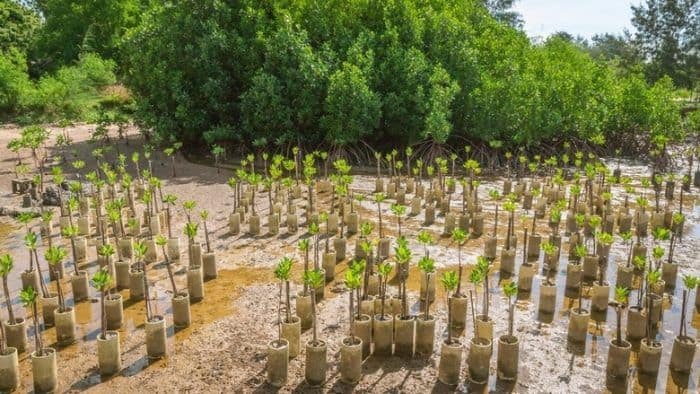 10 million trees to be planted for 10.
The UAE Nation Brand has smashed a record of 10.6 million votes from 185 countries as the campaign drew to a close. The logo that will symbolise the UAE and main the country's inspirational story for the next 50 years will soon be publicised.
Voters have subsidised to rooting 10 million trees to authorise publics in areas moved by climate change in Nepal and Indonesia, as the UAE had vowed to plant a tree for every vote as part of the campaign.
The tree-planting pursues to contribute to protecting biodiversity, fighting climate change, protecting the environment and providing vulnerable communities affected by climate change.
Society throughout the globe cast their votes on one of three logos showed on the UAE Nation Brand's official website. Forty-nine Emirati artists donated to planning 'Emirates in Calligraphy', 'The Palm' and '7 Lines'.
H.H Sheikh Mohammed bin Rashid, Prime Minister of the UAE and Ruler of Dubai, and His Highness Sheikh Mohamed bin Zayed Al Nahyan, Crown Prince of Abu Dhabi and Deputy Supreme Commander of the UAE Armed Forces, had called people across the world to take part in voting for the new logo to symbolize the UAE.